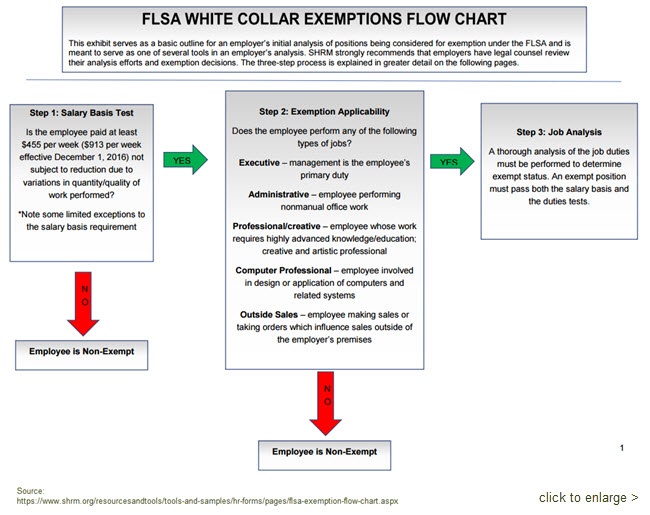 UPDATE: 11-22-2016 In a ruling Tuesday, U.S. Court Judge Amos L. Mazzant III of the Eastern District of Texas barred the U.S. from implementing the new overtime rules, saying the new revision improperly created a salary test for determining which workers fall under the Fair Labor Standards Act's so-called "white collar" exemption. Read the court ruling here. This puts the following information on a temporary hold.
---

On 12/1/16 a new FLSA rule by the Department of Labor will require you to either pay an exempt (salaried) employee an hourly rate along with overtime pay or increase their pay to meet the new threshold limits of $47,476.
Under the proposed rules, the minimum salary threshold would increase from $23,660 per year ($455 per week) to $50,440 ($970 per week) in 2016. The current "highly compensated employee" exemption would increase from $100,000 to $122,148 per year. According to the DOL, as many as five million American workers who are currently exempt could become eligible for overtime protection.