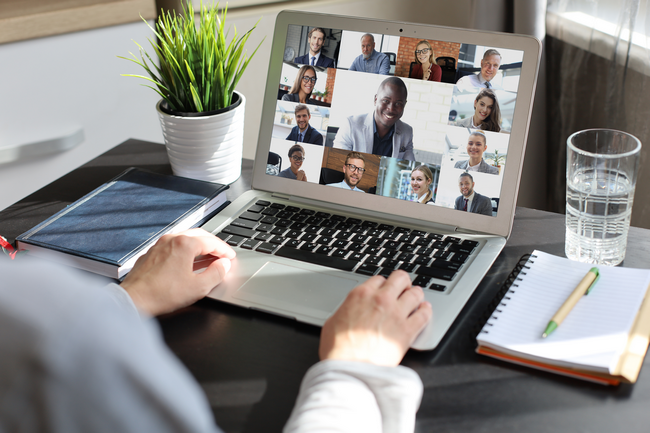 A study on remote work from Xant summarizes its findings in saying,
"Sales teams are facing unique challenges – not only are they working from home, but their customers are too. They are adjusting to remote work, fighting distraction, and also facing an out of sight, out of mind mentality with their leads and potential customers."
In fact, their research reveals that sales teams are reporting their top challenge right now as the "inability to communicate or connect with customers."
But salespeople are not alone.
Remember, anyone meeting someone new right now is doing so virtually.
Everyone is in the same boat trying to navigate making virtual connections with new people both professionally and personally. And while some have felt natural, like messaging potential collaborators over social media, others have not, like going on a first date via video call.
Our current normal has changed how we connect with new people. For introverts, this shift has been a welcome change, whereas extroverts have typically found it harder to adapt. However, removing the in-person aspect of making a new connection does not change the reasoning behind connecting in the first place.
Ultimately, the methods to meet new people may have changed, but why we connect is still the same. New introductions require a genuine desire to offer something of value, listening, nurturing the connection, and following-up, whether the relationship is sales-related or not. The people that aim to engage, understand, and build trust will succeed whether they are connecting with other people online or offline.