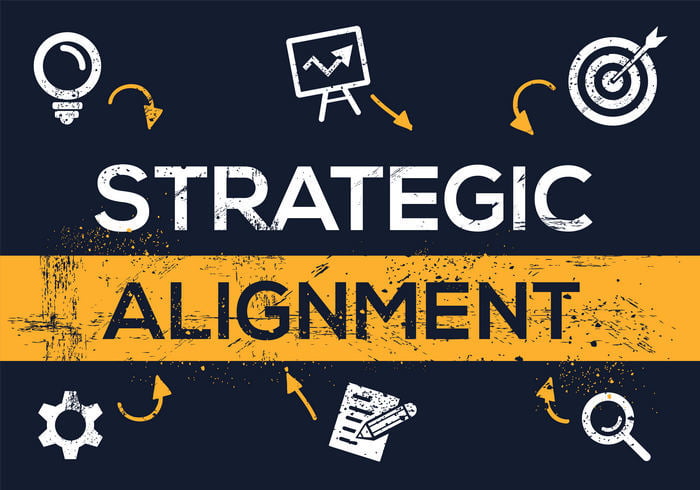 Business alignment is everyone rowing in the same direction at the same time to get where they want to go together. When departments and divisions across the whole company are aligned around a singular objective, they will accomplish what they set out to do. Therefore, alignment is how businesses achieve their goals.
However, alignment is far more elusive than many business leaders realize. A Harvard Business Review analysis of strategic alignment made the following discovery:
"We asked more than 500 frontline employees, middle managers, and senior executives across 12 different organizations to indicate how aligned they thought their companies were with respect to corporate strategy. And we found that the participants were largely optimistic, on average reporting that they felt strategic agreement within their companies was 82%. But when we analyzed detailed written explanations from those same employees around what their company's strategies were, we found that actual alignment (as measured by the linguistic overlap in the concepts and words they listed) was, on average, just 23% — two to three times lower than perceived alignment."
Of course, that begs the question, would you even know if your organization was misaligned?