About Resultist Consulting & Elizabeth Harris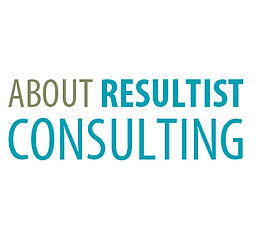 At Resultist Consulting everything we do is filtered through the perspective of revenue generation. It forms the foundation of all our work and it leads to greater business success.
Our methodology is designed to help your business achieve profitable revenue growth. We work alongside executive leaders and teams to create a Revenue Development Action Plan specifically for your business. To ensure its success, we assist with the implementation of the plan and any necessary future adjustments.
Resultist Consulting collaborates with small and mid-sized businesses throughout the Puget Sound region on long-term engagements and short-term projects. Our time together enables you to focus on your business and achieve your strategic goals.
---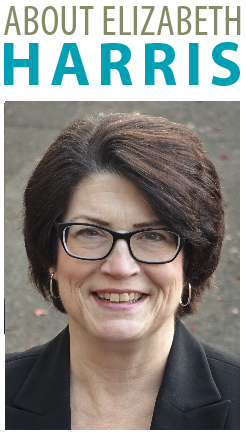 Over the course of her 20+ year career, Elizabeth has "been there and done that". Her experience includes: Business Founder & Owner, Entrepreneur, President, Principal, VP of Sales & Marketing, Consultant and Executive Advisor for numerous successful businesses. As a business owner she grew her own business from $4M to $16M in annual revenues in under 4 years. Throughout her career, Elizabeth's work has focused on business and relationship development.
Elizabeth is a proven driver of revenue, profitability and accountability. She is a complex B2B sales expert, adept at motivating teams from a revenue perspective with innovation, flexibility, and responsiveness to competitive and changing market conditions. She is driven by a passion for making businesses more successful.
As a trusted executive advisor Elizabeth builds revenue while strengthening your most valued relationships. Her extensive experience in managing strategic growth in challenging business environments, coupled with the hands-on insight to reenergize teams, makes Elizabeth a valued asset to executives who want to drive better results throughout each client experience.
Her work enables companies to overcome the conflicts that arise between sales, marketing and customer experience
Elizabeth is a member of the Center for Advanced Manufacturing Puget Sound (CAMPS). She is a Board Director and the Chair of the Events Committee. She is a regular contributor to CAMPS workshops.
You can contact Elizabeth at: 206.361.4562 or info@resultist.com


Access our B2B Library ›Contact Us ›


---

Elizabeth has provided us with the type of consultation that we require of ourselves to our clients – exceptional. We look forward to working with her again."


Colleen Hazelrigs
– Principal, Professional Services Firm Company