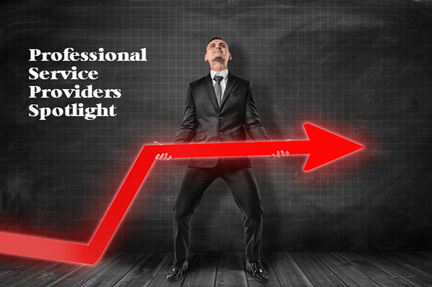 "Americans' economic ratings have declined steeply since the beginning of the year: Just 13% now describe economic conditions as excellent (1%) or good (12%), down from 28% in January. About four-in-ten (38%) describe economic conditions today as only fair, while 49% describe them as poor, roughly double the share who described the economy as poor six months ago (24%)." – Pew Research Center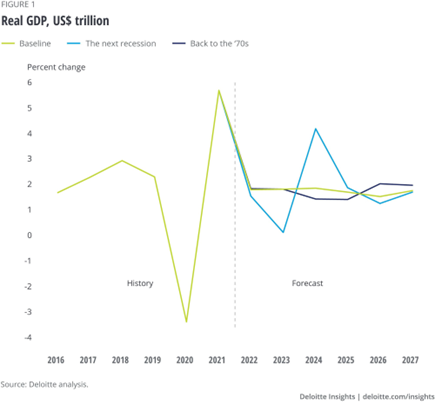 Amid rising inflation and slumping economic indicators, professional service providers are learning how to be recession-proof. Without a guaranteed prediction, key elements will help service providers grow regardless of what the future brings.
Preparation
Before creating a recession-proof revenue strategy, the goals and measures of success should be identified. How will you measure success?
During the early planning stages, have discussions around the following questions: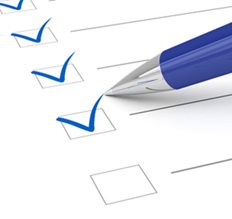 What do you want your business development efforts to accomplish?
How much new business can you handle over what period of time? (This is very important!)
What does success look like?
What do qualified referrals look like?
What are your current support resources?
Do you have enough resources to reach your goals?
After answering these questions , your strategic plan should specify
A timeframe with milestones
Additional resources required
Metrics will be used to measure success.
With that information, you can take the next steps to business growth for professional service providers:
Attracting Your Ideal Clients
Know who fits your company's ideal client profile.
Focus on areas you enjoy and the type of clients that keep you inspired. This will help you to define your ideal clients.
Attracting your ideal client requires differentiating yourself from your competition. Who you are and how you do what you do is inherently different than how someone else is doing it, even if it is the same service. Highlighting those differences will attract clients that will be a good fit for what you offer.
Along the way remember to practice an "abundance" mindset. There is more than enough business for all, so if you are not a good fit, refer them to a service provider that is. This approach is more valuable in the long-term than chasing after every lead regardless of whether that client fits your ideal profile or not.
When there seems to be a good fit, hesitate before asking for the sale immediately. Potential clients want to know have their best interests in mind. Provide service before you expect anything in return.
Lastly, understand and intentionally focus on your client's buying journey. When clients buy your services, they move through three phases:
1st Phase - An internal process or set of circumstances that causes them to look for your company.
2nd Phase - They search online or through their network process to find your company.
The 2nd Phase is where many professional service providers make headway when attracting more ideal clients. With an online presence that demonstrates character and expertise, they will be more discoverable and be more reputable.
Digitalization and automation are crucial in this effort. Companies with an updated website, regularly maintained blog, impactful social media presence, and ongoing content creation (articles, checklists, videos, podcasts, eBooks, whitepapers, etc.) have more opportunity to be found.


To succeed, be present where your prospects are located. Join groups, follow people and companies, post regularly, answer questions, share valuable information, write thought leadership articles, and celebrate others' successes. The goal is to be of service – share your expertise and be helpful.


Once your ideal leads start coming in, use the right tools to automate your business development efforts. Use a CRM to track prospects, automate follow-ups, set reminders, and establish workflows.
3rd Phase - Engaging with your company.
----- Get your FREE Special Report: Pros & Cons of CRM Software Systems -----
Increasing Incoming Referrals
Once you are visible where your clients can find you, work on increasing prequalified incoming referrals. Leverage your networks and affiliations to build relationships in the industries/specialties that provide you with the best referrals.
Participate in events and ongoing initiatives to get visibility. Be a powerful referral partner to others before asking for referrals.
Develop a one-page description that introduces what you do and the problems you solve to share with connections who may be interested in referring your services.
Your referral tips sheet should cover:
What you do and what differentiates your services
Who your ideal clients are
Which major problems or opportunities you can address
What someone should say to introduce you
Building Market Awareness – Thought Leadership
With your online presence established, the next step in building market awareness is becoming a thought leader.
Definition
Business News Daily defines thought leadership: "As a notable expert in a specific company, industry or society, a thought leader is someone who offers guidance and insight to those around them. In other words, a thought leader has a positive reputation of helping others with their knowledge and insight."
Thought leadership is not focused on describing (or selling) a company's products or services. Instead, it is a free deliverable that an organization or individual produces on a topic in their area of expertise when they feel others can benefit from hearing their perspective. Thought leadership content can include research reports, videos, articles, essays, webinars, presentations, and guest posts.
You are already an expert in your field, share your thoughts (offline or online) where those in need gain new insights. Your reputation as a thought leader does not happen overnight. It takes persistence and commitment.
Production
The best way to produce thought leadership content is to leverage your existing content.
To get started: Repurpose an email, social media post or presentation notes. It may be an opinion, a comparison, or an explanation of a complex issue. You will soon realize that you have an email that would be an excellent foundation.
The process: Each time you write (or read) content that is potentially thought provoking, save it in a for future reference. Schedule 30 minutes each week to expand and refine the content. Once you have completed the content, get feedback from a trusted colleague. After you have edited it, publish!
Motivation
If you write (or present/record) about topics you care about for people you want to serve, motivation is plentiful. Make an impact and people will begin to refer to you as "the Wikipedia of __________." They will share and refer you as "The expert" because you are willing to care and share your expertise.
Successful professional service providers are those that can be found online, know how to digitize, and automate, leverage their existing networks and associations, and who are recognized as thought leaders.
If you need help, please reach out to me. As an advisor to CEOs, I work closely with B2B organizations that need help with strategic planning and execution. At Resultist Consulting we help our clients focus on creating a strategic revenue plan that includes an integrated marketing plan, sales and distribution strategy, client development program, and strategic marketing framework to drive revenue.
Get your copy of the BEST Client Identifier Worksheet here.