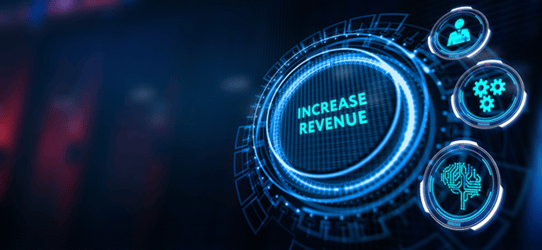 In a Harvard Business Review article on how the global economy is recovering in the wake of COVID-19 economists explain,
"In times of crisis it's tempting to be pessimistic and fearful, in particular if the drivers are unfamiliar or the risks pose credible systemic threats. However, this inclination to pessimism and retreat also carries risks itself and we should remind ourselves that 14% of firms across all sectors typically grow both revenues and margins during downturns. This is not just idiosyncratic luck — i.e. being in the right sector and seeing a demand boost because of the nature of the crisis — it's driven by a firm's ability to see beyond the acute phase of a crisis and exploit its idiosyncrasies to drive differential growth in new areas. While monitoring the overall macro landscape remains important, leaders should not underestimate the importance of measuring, interpreting, and exploiting the dynamics of their own sectors and markets in order to be able to invest and flourish during the recovery and the post-crisis period."
While organizations have already pivoted to withstand this year-long disruption, there is still work to be done. The goal now is to ride the growth curve as the economy swings upward up to avoid being left behind.
Possessing a firm understanding of your company's top revenue drivers is essential for rebounding and coming out stronger on the other side. B2B companies must continue to rely on digitalization across customer touchpoints, strengthened supply chains, strategic diversification, workforce shifts, active listening, and an inclusionary mindset to drive revenue.
Digitalization
2020 was the year of digital and the B2B space was no exception. Recent data reveals that B2B buyer priorities have shifted in accordance with that trend:
"The biggest change to the B2B landscape over the last year has been the move to digital selling strategies. Digital is now the preferred contact and buying method for B2B buyers to do research, order products, and schedule service. And like many of the changes we have seen arise in 2020, the digital trend does not appear to be going anywhere any time soon. In fact, 80% of B2B buyers want to stick with digital interactions (remote interactions and digital self-serve) in 2021 and beyond."
Sales and customer service both rely heavily on video conferencing, self-service purchases, and online support to convert leads into sales and retain clients as many employees are still working remotely. And while these changes may have met resistance initially, they have since been widely adopted on both the business side and the client side, with the vast majority of businesses reporting new digital efforts to be as effective or more effective than their previous efforts.
Supply Chain Stabilization
If the pandemic taught organizations anything it is that supply chain redundancy is critical for managing risk. The most common way to strengthen your supply chain is to utilize additional suppliers to reduce dependance on any one supplier, but other supply chain stabilization strategies include:
Increasing inventory
Using an omnichannel distribution strategy
Sourcing products domestically
Selling online
Remember, bolstering your supply chain is not simply a risk mitigation tactic, it also allows for price and payment negotiation, which can certainly have positive revenue implications as well.
Revenue Operations Diversification
While some companies have approached pandemic barriers with the mindset of looking elsewhere to sell the things they make, others have decided to go in another direction entirely – selling different things. Strategic product/service additions that allowed companies to diversify enough to weather the storm in the early days of the pandemic are now continuing to drive growth. While some adjacent offerings may become less lucrative as things open back up (like virtual team building experiences), others will continue to offer significant revenue streams (like virtual training seminars).
Reimagined Workforce
Regardless of your approach to revenue building, revenue cannot happen without the right team in place to cultivate it, which is why hiring must continue no matter what is coming next.
Continued hiring is especially important for companies that have pivoted to offer additional products/services. Without having the staff to support new offerings, revenue growth will likely be constricted. But hiring must be approached in a new way. A McKinsey article explains,
"To usher in the organization of the future, chief human-resources officers (CHROs) and other leaders should do nothing less than reimagine the basic tenets of organization. Emerging models are creative, adaptable, and antifragile. Corporate purpose fuels bold business moves. "Labor" becomes "talent." Hierarchies become networks of teams. Competitors become ecosystem collaborators. And companies become more human: inspiring, collaborative, and bent on creating an employee experience that is meaningful and enjoyable."
Part of the evolution of today's workforce may include moving employees around to get them in a position where they can have the biggest impact. The McKinsey article goes on to tout the benefits of reallocating talent across the organization by saying,
"Organizations that can reallocate talent in step with their strategic plans are more than twice as likely to outperform their peers. To link talent to value, the best talent should be shifted into critical value-driving roles. That means moving away from a traditional approach, in which critical roles and talent are interchangeable and based on hierarchy. Getting the best people into the most important roles requires a disciplined look at where the organization really creates value and how top talent contributes."
And while this strategic approach is aimed at the top of an organization, company-wide employees must be given the greatest chance possible to do their best work. The increased work flexibility (in terms of both location and schedule) that employees have grown used to must still be fostered. These types of cultural changes may be more subtle or more dramatic depending on the company. In the case of The Wanderlust Group, reimagining their workforce and employee culture led them to shorten their workweek to realign with their company mission.
Increased Listening
While most companies claim (and genuinely believe) that they excel at listening to their customers, many still fall short because they are listening through a wall of pride or self-serving objectives.
Simply put, the key to driving revenue is actually listening, instead of just checking the box.
Strive to be in tune with customers' needs and feelings by practicing active listening. Look for ways to be of service to your customers. Pause to put customers first and understand their needs and desires so that you can serve them better. Look at your products and processes from their perspective. Then, identify opportunities for offers or specials that will benefit customers while also increasing profitability, for a revenue win-win.
A Focus on Inclusion
Remember, listening should not just be an external activity. Listen internally as well to find out what needs to be fixed or improved about how employees are hired, treated, evaluated, and promoted.
Eliminating systemic barriers and exclusionary practices is a critical revenue driver. McKinsey researchers offer the following business case for improving inclusion and diversity (I&D) practices,
"Our latest analysis reaffirms the strong business case for both gender diversity and ethnic and cultural diversity in corporate leadership—and shows that this business case continues to strengthen. The most diverse companies are now more likely than ever to outperform less diverse peers on profitability. Our 2019 analysis finds that companies in the top quartile for gender diversity on executive teams were 25 percent more likely to have above-average profitability than companies in the fourth quartile—up from 21 percent in 2017 and 15 percent in 2014."
This data shows companies that create policies, utilize training, and embody a culture of I&D are better poised for financial success, making these endeavors not only the right thing to do but also a key revenue driver.
Leveraging these revenue drivers is key to "catching the growth wave" as the economy rebounds and continues to grow. With a better handle on key revenue drivers, find out how to make a profitable revenue generation plan to set your organization up for success.