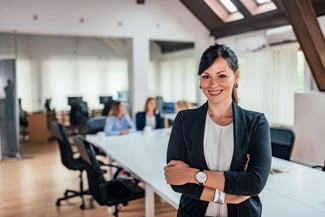 Over a decade ago, an article in the International Journal of Management, Business, and Administration defined a change agent in the following way:
"A change agent is anyone who has the skill and power to stimulate, facilitate, and coordinate the change effort. Change agents may be either external or internal. The success of any change effort depends heavily on the quality and workability of the relationship between the change agent and the key decision makers within the organization."
And in the time since, this definition has remained relevant while the use of the term "change agent" has become more widespread.
However, this term has not always been looked upon favorably. Back in 2016 Forbes published an article declaring change agents "a hoax" and setting the internet ablaze with well-articulated counter perspectives arguing the importance of change agents. In the years since, the business world has come to embrace the idea of change agents and understand the value that they can bring to organizations undergoing significant changes.
But while executive leadership now commonly accepts the importance of employing change agents within their organizations, there is still a lot of confusion around how to harness change agents to drive companies forward. Executive leadership is not always clear on how to identify who will be an effective change agent and how to overcome barriers to effectively lean on change agents to manage transitions.
From my perspective, a Chief Revenue Officer (CRO) should be one of your primary change agents. So, let's look at managing change through this lens and discuss why a CRO is an important change agent to any organization.
Chief Revenue Officers as Change Agents
Broadly speaking, a change agent is either someone who alters a process to achieve a different outcome or someone who uses a different perspective to envision a different path forward. A change agent will have both a big picture view and detailed knowledge of small details to understand how to achieve success. Using this definition, it is clear to see why a CRO is highly qualified to act as a change agent, because this is a Chief Revenue Officer's job description.
A Catalyst for Change
CROs are always looking for ways to do things smarter, better, and faster. As change agents they are not afraid to innovate, whether that means doing new things or letting go of the old way of doing things that are no longer working. As natural explorers they listen, watch, and analyze to learn more and use their discoveries to formulate a plan on how to achieve business goals related to:
Revenue strategy
Go-to-market (GTM) strategies
Customer retention
Analyzing data is essential for any change agent because without market, product, pricing, and client profitability data it is all a guessing game. But just having this information and analysis is not enough. A CRO must then demonstrate transparency, over communicating with the rest of the executive suite and key decisionmakers whenever possible. They understand that no one can affect change alone, so their goal in communicating is to listen to fellow staff and empower them to help manage change alongside leadership.
What to Look for in a Change Agent?
In an article on what to look for when hiring a Chief Revenue Officer, I outline eight different characteristics that set the best CROs apart:
Courage
Innovation
Collaboration
A client-focus
Lifelong learning
Calculated risk taking
A growth mindset
Mindfulness
These character traits make top CROs highly effective change agents because they ensure that they will be able to lead their organizations through complex changes and challenges. However, being an effective change agent requires more than just the right list of professional characteristics. It also demands that the candidate be a good cultural fit within an organization. Change is not easy and having the wrong personality in charge of it can quickly lead to disaster. Take the time to find someone who can act as a change agent in a way that will align with the company culture to avoid a "bull in a china shop" outcome.
Overcoming Barriers
The most common barrier to change in an organization is fear. A CRO works closely with the CEO as well as other C-suite personnel, sales and marketing teams, customer success, and potentially business operations and human resources as well. Amid any of these relationships there is a possibility for barriers to arise. Many people are afraid of change because they do not understand how the change will impact them and may fear the worst. Over communication and transparency are keys to overcoming this natural human reaction when leading an organization through change. However, a CRO cannot spearhead change alone. Even the best CRO will need the backing of their CEO to affect change because without that, their efforts will be futile.
Who is the change agent at your organization? If you need a CRO to help your company navigate change, please reach out to me. I would love to discuss how our approach to building profitable revenue can benefit your organization.