WTIA's (Washington Technology Industry Association) theme in May is DisruptiveTECH. Consider revenue growth opportunities from disruptive technologies in the past, and those projected in the future. This article is a reminder that your company may soon be disrupted or become a disruptor and lead you to a decline in revenue - or amazing revenue growth.


As you look at the disruptive technology examples below, many will be familiar to you. I want to challenge you to pause for a moment and consider how your customers and employees are changing habits in the new world. Buying habits are changing and "sales" has new challenges where the world comes to the buyer and they don't want to be interrupted. I am hoping a few of the examples will have you scratching your head with amazement and wonder.
DEFINED
Disruptive innovation is an innovation that creates a new market and value network and eventually disrupts an existing market and value network, displacing established market leaders and alliances. The term was defined and phenomenon analyzed by Clayton M. Christensen beginning in 1995.
HISTORY
Remember how great innovations in history were disruptive. Democracy disrupted monarchy. The car disrupted horse breeders. Email disrupted the postal service and the envelope manufacturers. Economies get disrupted by innovation and evolve. Few people are crying that Edison put lantern makers/sellers out of business.
EVOLUTION (Things change)
Technology continues to change our lives in subtle ways. A few years ago it would have been difficult to imagine having access to the resources we now have in our pockets. (and wrists) It's here today in the devices, sensors, cloud infrastructure, data and business intelligence tools you are already using. Soon enough, sensors will be everywhere.
A.I., robotics, nanomaterials, biotech, bioinformatics, quantum computing and the Internet of Things (IoT) – these are transforming the world.
Digital technologies such as mobile, social media, smartphones, big data, predictive analytics and cloud are fundamentally different than the preceding IT-based technologies.
THE INNOVATOR'S MANIFESTO
Michael Raynor in his book "The Innovator's Manifesto" says all disruptive innovations stem from technological or business model advantages.
"History is replete with examples of disruptive innovation, dating back to ancient times. Examples include the compass, the printing press, currency, gunpowder...Imagine that you are Kodak, a company based largely on film, and someone develops digital imaging, or that you are a mainframe computer company like IBM or DEC, and advances in processors lead to the development of inexpensive but powerful personal computers. In our own lives, we recognize how cable or satellite TV has displaced air antennas and how cell phones have displaced landlines."

- Disruptive innovation as a driver of science and medicine, J. Larry Jameson
WELL KNOWN EXAMPLES
Two companies which have grown and in the spotlight are Airbnb and Uber Technologies. Since the recession, the confluence of structural shifts in technology, the economy, and society has given rise to a radically new form of collaborative commerce, based on the democratization of physical and human capital.
The impact of this collaborative commerce is evidenced by the accelerated rate of value creation of Airbnb and Uber, which are now valued at $25.5 billion and $62.5 billion, respectively.
Likewise, Hyatt recently launched its new Unbound Collection, an Airbnb for independent boutique hotels. In each of these cases, "old economy" companies have identified established strengths to which they are now applying "new economy" opportunities analysis. (Their market is being disrupted and must adapt.)
A familiar example is Salesforce. Salesforce is a company specializing in software as a service (SaaS). They offer a simple, low-cost, cloud-based system, initially intended to service small and medium-sized businesses now disrupting the leading providers of customer relationship management software. CRMs are no longer hosted on internal servers.
Here are nine examples of disruptive innovation to pay attention to and more importantly, pay attention to the impact of how they impact doing business.
1 - Web-based video is on the verge of disrupting cable.
Netflix is now well known and continues to revolutionize the way people watch television and movies. On-demand viewing has scrambled the traditional broadcasting model. Netflix and other similar companies allow viewers to avoid annoying commercials and watch shows on their own time schedule.
What is not very obvious is how habits are changing, and it will take more "purple cow" than ever to pull people away from the new "TV".
Netflix is not the only game in town for online TV. Crackle, Sling TV, and Hulu are a few others. Traditional television is moving to the online space in an attempt to keep up.
You probably want to read this as quickly as you can because you are itching to get back to your marathon (aka binge) of Mad Men on Netflix. Nuff said.


2 - Ride-sharing services
As of October 2014, across all programs, car sharing is operating in 33 countries, five continents, and approximately 1,531 cities with nearly 5 million members sharing 104,000 vehicles. Europe has maintained its position as the leading car sharing continent, with 46 percent of the world's membership and 56 percent of its fleet. North America is car sharing's second largest market, with 34 percent of worldwide members and 23 percent of its fleet.
Car sharing companies, including Zipcar and car2go, have launched several new one-way car sharing systems over the last five years in North America. Other companies include GetAround, City CarShare, RelayRides, Enterprise CarShare, Lyft, and Uber.
Uber is a rapidly growing ride-sharing service, has become the poster child for disruptive innovation. The traditional taxi cab business has suddenly been changed forever by a mobile platform connecting consumers who need rides with drivers willing to provide them.
A customer no longer needs to wave down a cab on the street, and a rider with an electronic Uber account does not even need to hand over cash. The trip is usually cheaper because regular cabs have to charge more to cover the huge upfront investment in a taxi license costing up to $800,000.


3 - Virtual Reality is not just for entertainment or gaming and could disrupt how people do business.
In a research note released Wednesday, Goldman predicted that the industry could pull in $45 billion in hardware revenue and $35 billion in software by the publication date. By comparison, the current hardware markets for notebooks is at $111 billion and the video game console market is at $14 billion, Goldman estimates.
Gaming and entertainment will drive much of the growth, but car makers, retailers and even interior designers could bank on VR technology, Goldman said.
Consumers seem to be ready for VR. Samsung's $99 Gear VR Powered by Oculus sold out on Amazon during the holiday season — in two days.
4 - Augmented Reality could disrupt mobile phones and in-car navigation systems.
Car doors and back seats become invisible with this nearly magical technology.
Augmented reality technology can be implemented in all means of transport. This technology can make cars even safer and support the driver in many daily situations, like parking. But it can also be transferred to other means of transport like a plane and help during landing by making the floor transparent. Another application could be in ships making windowless cabins more attractive to passengers on a cruise.
5 - Cryptocurrency could disrupt the payment services systems and banking.
Examples include Bitcoin, Ethereum, And BitGold. (With smartphones offering a new payment system, the future is still unknown.)

Disruptive technology has always had its place in the world of finance (think online banking, PayPal, tap payment solutions, crowdfunding, and many other examples).



Of the three forms of non-traditional currencies, BitGold is perhaps the most fascinating, as it merges the progressive tech of cryptocurrency with human civilization's original standard unit of value - gold, by offering physical call on all BitGold a purchaser owns in the form of 10-gram gold cubes, as well as an ability to load a card and spend gold as you would dollars in a checking account.

BitGold represents a tangible, ready-to-use solution for use of a regulated commodity. While cryptocurrencies are still a long way from the mainstream, solutions like BitGold are making headway to bridge the gap between the fringes of tech and our daily financial transactions. Not to mention creating a level of tangibility not present with digital wallet solutions for cryptocurrency storage and transfer.

This year, Microsoft integrated Ethereum blockchain app development with Azure. This makes it much easier to develop disruptive blockchain solutions that cut costs and increase security.
6 - Collaborative commerce is disrupting retail and e-commerce.
Airbnb is heating up in the business space as it recognizes a huge opportunity to grow its corporate margin which is currently at 10% and rising.
Airbnb is a company asking the right questions about what consumers have been seeking in the hospitality industry for years. And, the answer is flexibility and simplicity.

There have been others in the P2P space for travelers but the Airbnb team, who started with air mattresses on the floor, have attunement with both the hosts and the guests and understand the real needs of the consumer.
P2P lodging is challenging the hotel industry with multi-billion dollar results. And while questions have arisen around duty of care and adherence to corporate travel policies, Airbnb is making firm inroads through direct supplier partnerships and dedicated corporate programs like Airbnb for Business.
7 - 3D Printers are already disrupting the manufacturing industry.
A 3D printer actually produces a widget or thing, not just a copy. These things range from houses, body parts to buttons and everything in between. At first glance, it may not appear to be disruptive technology.
3D printing is an additive method of manufacturing, as opposed to a subtractive method like sculpting. It uses blueprints from digital files or scans a three-dimensional object, uploads the image to a digital file, and then it can render that image layer by layer. The printer uses resins or liquefied materials that can be molded into the necessary shapes, then hardened to form the printed structure.
There is a Chinese company that is 3D printing houses. Apparently they can scale the components and assemble them to meet various needs.
A Dutch design company, MX3D, and Autodesk are collaborating with the City of Amsterdam to 3-D-print a metal bridge over one of the city's canals. Joris Laarman, the designer, says the project will free the world to think about craft in new ways. "I strongly believe in the future of digital production and local production -- in 'the new craft.' This bridge will show how 3-D printing finally enters the world of large scale, functional objects, and sustainable materials while allowing unprecedented freedom of form."
He's not alone--this year, Michigan Tech open-sourced plans for building a 3-D metal printer for under $1,000. Branch Technology, a Chattanooga startup in the 2015 Launch Tennessee master accelerator program, took inspiration from nature to develop 3-D-printed walls for homes and buildings in a process it calls "cellular fabrication." What are you going to build?
We have a tendency to pay extra for specialty items that are not mass-produced. This is no longer the case. The raw material and digital information required to make a precision device is the same as a common item. There is no longer a price premium on specialty products. This increases access to the best products.
Apparently bio-printing is getting close to creating all kinds of human tissue. Each organ and area have its own challenges, but they are being overcome. Hopefully soon, we will be able to replace eyes, ears, bones, etc.



8 - Recoding cancer by editing genes is experimental and consider how it could disrupt cancer treatment.
Baby Layla Richards, found to have aggressive leukemia at just 14 months, improved dramatically when her scientists and doctors edited her genes. Yes, this was incredibly experimental. Her parents agreed to it only because they thought she was about to die. It's not ready for mass production. In terms of a disruption in how we treat terminal diseases like cancer, this experience opened a big, bright door to the future.
9 - Li-Fi, 100X Faster Than Wi-Fi, could be the next disruptive technology to change how we connect and communicate.
I saved the best for last.
In a recent TED talk, Haas insisted that household LED light bulbs could easily be converted into Li-Fi transmitters, providing Internet users with more efficient connections. "All we need to do is fit a small microchip to every potential illumination device, and this would then combine two basic functionalities: illumination and wireless data transmission," he said. It is also worth mentioning that the speed at which these LEDs flicker in order to relay data is too fast for the human eye to perceive, so users will not have to worry about annoying flashes in their ambient light.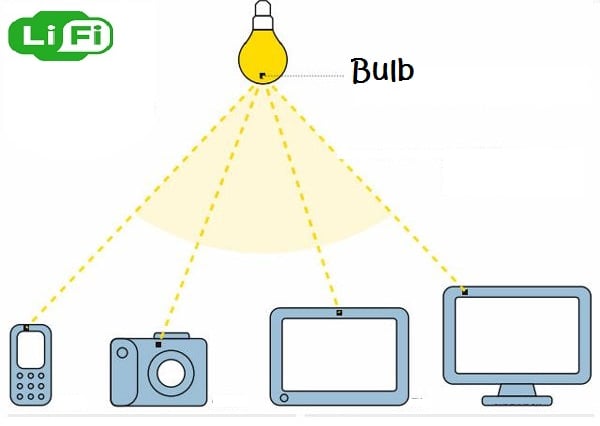 The technology has now been deployed in real-life situations for the first time, thanks to the work of Estonian start-up Velmenni, which has begun trialing Li-Fi in offices and other industrial settings in Tallinn. In these environments, they were able to achieve connection speeds of around one gigabit per second.

It has been suggested that Li-Fi could provide the answer to increasing frequency congestion as Internet usage continues to rise across the world.

No doubt, the team at your company is trying to come up with a new idea for a competitive advantage and may be thinking about how to replicate the success of Airbnb and Uber.
Here are tips from Four Influential Women in Marketing and Media Who Are Creating a Culture of Change: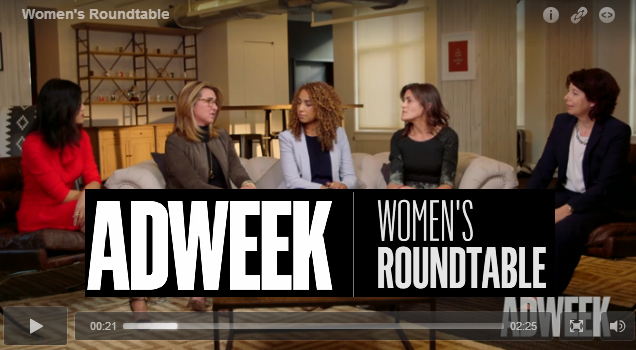 ---
Ready to be the next disruptor? Look for something that thoroughly challenges your industry or a specific niche within the industry. To disrupt the market, consider needs that aren't being met and be willing work in marketplaces where no one else wants to be.
There are many more examples. These are a few that stand out to me. I am always happy to help you discover your "next big thing" and assist your team to go bigger. Feel free to contact me here.
---
You too may be inspired after reviewing these examples of disruptive technology. This is the theme for WTIA events and content in May. Here is where you can view the WTIA events.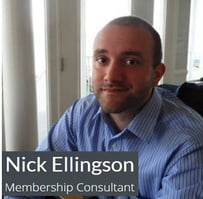 As you review the WTIA website, you may want to learn more about the membership. I recommend that you reach out to Nick Ellingson who can answer all your questions about the advantages of being a member.
I appreciate Nick's positive energy. You will find him an excellent representative of the WTIA organization as he is certainly one who makes an impact in the community.
If you are a member or become a member, please let me know! I look forward to connecting with you!