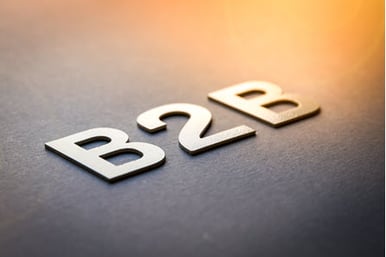 Thank you for joining us for this informative Q&A. Today we are discussing how B2B sales has changed over the years, and how it hasn't!
In this interview Elizabeth Harris, a CRO (Chief Revenue Officer) with more than 20 years of B2B leadership experience, will share with us how the industry is shifting as well as what has remained foundationally the same in B2B sales and marketing. Her insights will help you to understand what that means for the future as well as your revenue strategy today. Let's get started!
B2B buying preferences have clearly changed since the pandemic – buyers these days indicate that they want more self-service options and feel more comfortable buying online. What has remained the same in B2B selling despite these types of shifts?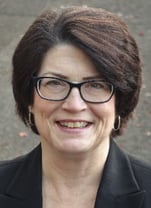 Elizabeth Harris: "B2B sales has always been and will always be about developing relationships. B2B salespeople still need to develop a relationship with their customer and provide a solution to whatever business problem their organization is trying to solve. Often the customer only sees the symptoms, not the true cause of an issue. Forging a connection is the only way to get to the root of the problem. By speaking with the customer sales can really poke and prod to understand what the true business issue or business case is that they're trying to solve."
Can you tell us more about how new technology is augmenting B2B selling?
Elizabeth Harris: "While many things about B2B selling haven't changed that doesn't mean that we shouldn't embrace new technology. We can, and must, adopt the newest technologies to have an edge in account acquisition even while the core foundation that underpins our sales efforts remains the same. AI is getting a lot of press these days, and with good reason! AI is a powerful tool and can be used in many ways. Here are a couple of examples:
Data mining – With the proper training an internal AI can generate a treasure trove of information from your data that can be turned into actionable insights.

Research – Learning more about target accounts is invaluable when building relationships, not only when making the initial sale but also fostering the ongoing customer relationship.
Technology can be used in these ways to assist salespeople so that they can do their jobs more effectively."
The rise of buyer data analytics usage in B2B sales combined with a younger purchasing demographic has led some to speculate that B2B sales will soon require a more individualized B2C-type approach. Do you agree?
Elizabeth Harris: "The B2B landscape is very different than the B2C landscape. In B2C the retailer or manufacturer is advertising specifically to an individual consumer with their marketing through ads and sponsorships, etc. In B2C marketing serves sales by generating leads that flow through to sales. Now, on the B2B side it's different because sales starts the process and then marketing supports sales, providing the collateral and resources needed for sales to close deals. So, no B2B sales does not need, and should not take, a B2C approach!"
How else does B2B differ from B2C in terms of purchase behavior?
Elizabeth Harris: "In the B2B arena there are individual buyers, but they're not buying for themselves – they are buying on behalf of an organization. So, their company will dictate the buying practices – how they go about it, how frequently they do it, what their budget is, etc. Obviously, it's important to get to know your buyer's individual preferences because this person will influence the purchase decision, but you need to remember that in B2B that decision isn't left up to an individual consumer. Often there are purchasing committees or multiple signoffs are required before a purchase is finalized."
If B2B buying and selling is categorically different from B2C, what kind of risk does it pose to take a B2C approach with your B2B organization?
Elizabeth Harris: "The biggest risk is that developing a one-on-one relationship with an individual inside a buyer organization is very tenuous. If you only have a relationship with your individual point of contact, you can lose the sale by failing to win over the rest of the decision-makers if the purchase decision is made when your main contact is out of the office on sick leave or vacation. Additionally, if your buyer leaves for another opportunity or gets promoted out of the role you can lose the long-term relationship after getting the initial sale if you don't take an Account Based Marketing (ABM) approach. Technology has evolved, and the rise of social media has changed the landscape, but at the end of the day you still need to provide the right solution to your customer, and that customer is an account (a company) not an individual buyer, which is why an ABM approach is key."
Even among organizations that understand how an effective B2B approach differs there is still confusion around how sales and marketing should function. In fact, some business leaders are talking about the idea of erasing the distinction between B2B sales and marketing altogether. Do you see them becoming one and the same at some point in the future?
Elizabeth Harris: "No, because in B2B no amount of marketing is going to replace what salespeople are doing, especially if your product is at all customizable and/or has a long lead time. Just relying on marketing to get it done isn't going to work. At the same time, sales certainly can't do it by themselves either. B2B sales and marketing need to be interdigitated (for lack of a better term) – they must be to succeed."
So B2B sales and marketing are distinctly different, but intertwined and always equally important?
Elizabeth Harris: "Right, they are different. And typically, they are on equal footing, but that is not always the case. In commodity-type B2B environments, like office supplies for instance, buyers are purchasing something that is off the shelf and are really only negotiating price. So, in a situation like this where the product is much closer to a consumer product, sales and marketing will have a much different relationship because sales will likely not own the first touchpoint with marketing supporting them. However, there are far fewer of these types of examples than there are traditional B2B examples that require a person first. For the vast majority of B2B organizations marketing has a big responsibility because they need to support sales to help close deals, but they need to work in alignment not in the same space. What marketing provides is persuasion around the company's product or service offerings like a deep dive into product features or use case scenarios. But sales can go into an organization to really dissect their needs to match them with what their company can offer and come up with the right solution. They work cooperatively, not identically."
Next Steps: Want to Hear More from Elizabeth?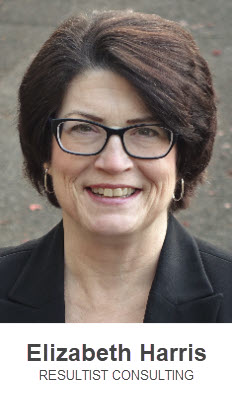 Elizabeth Harris specializes in providing proven, immediate, powerful business positioning and strategies to generate on‐going revenues, build your customer base, position your team as an authority, and help to eliminate the learning curve and avoid costly mistakes.
As a keynote speaker, a highly acclaimed management consultant, and a business growth expert Elizabeth is known for turning good businesses into growth companies and good leaders into exceptional leaders.
Her revenue workshops are designed to help companies be agile and responsive to changing marketplace conditions. Attendees of Elizabeth's workshops benefit immediately with implementable takeaways and knowledge to get and stay ahead of the competition.
Find out more about booking Elizabeth to speak at your next group event, retreat, or meeting.