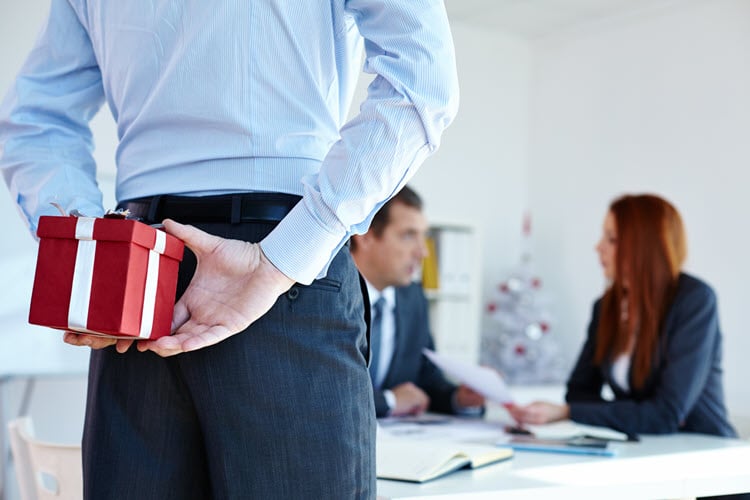 Gift giving can be a challenge. While some say, "it's the thought that counts" with a gift, you want to avoid being the subject of a statement along the lines of, "What were they thinking?"
With the holidays approaching, you may be faced with the annual conundrum of figuring out who you should send gifts to and what the appropriate parameters are for gift giving. You aren't the only manager struggling with this issue.
Before you start shopping for those client and associate gifts, here are a few of the pros and cons of professional gift giving as well as some tips that can help you make the right choices this year. We've thrown in a few professional gift ideas to get you started.