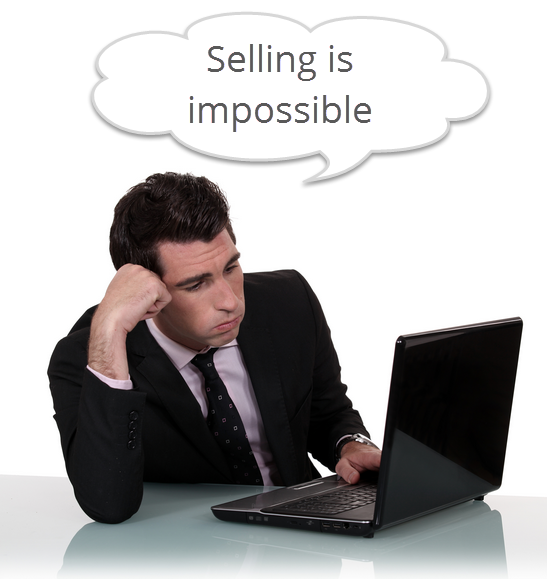 Our culture has evolved, and executives are required to be more elastic in their roles and wear many hats. One of the essential roles is selling, including "non-sales selling". Daniel Pink refers to this type of selling as "Moving others" in his bestselling book "To Sell Is Human: The Surprising Truth About Moving Others."
Sales have changed in the past ten years: older door-to-door sales companies have gone out of business, and their practices seem outdated in the world where we can buy and research any product online. But still, 1 in 9 workers are in sales, amounting to over 15 million people. And the rest of us are also selling – not just objects, but ideas and techniques. We are persuading, negotiating, and pitching, like lawyers selling juries on their verdict or public figures selling their personal brand on Twitter. In fact, a study Pink commissioned showed that people spend 40 percent of their work time selling something.
Unless you're in sales, you might not be comfortable with, or even like, the idea of selling. It is possible you are living with ideas which are no longer realistic. Before I share the three tips to improve b2b sales, watch this video and consider the reality of our new culture:
Almost everyone is now a seller – someone who persuades others to take action – but best practices have changed since the days of slimy used car salesman. It is important to learn specific traits and techniques that will improve your sales, and might also improve your life, as well.
Here are the top 3 ways to be successful (and comfortable!) selling your product or service at an executive level:
Make it about them, not you



Whether you're talking with someone you've known for years or with someone you just met networking, show how you are curious about them. Ask questions about who they are, why they do what they do, and ask about their challenges. Look for common ground.


Build a relationship

Move to the next level by discovering what their problems are and why they believe the problems exist. You can then begin to craft a great solution for them.


Do the right thing with follow-thru and follow-up

Demonstrate that you care about them enough to solve their real pain. Be courageous enough to tell them when you aren't the right fit and try to refer them to someone who can help them. They will remember you for it.
"Selling, I've grown to understand, is more urgent, more important, and, in its own sweet way, more beautiful than we realize," Pink concludes. It is part of human nature, just as the title of his book suggests.
Two-thirds of B2B professionals around the world agree that new entrants to the industry use customer experience as their key differentiator, and almost 6 in 10 agree that typically these companies are better at providing positive customer experiences than traditional players in the industry. That's according to an Accenture Strategy study [pdf] of 1,350 B2B customer experience, sales and service executives around the world. Source: MarketingCharts
You'll succeed if you remember that selling is not about you or your product. It's about them, how you address the cause of their problems and provide solutions.
If you need help pursuing this idea, please contact me. Our Resultist Consulting team offers executive training or more personalized consulting is available.
---

Improve Your Sales Team's Closing Rate
-
Download the Sales Qualification Matrix today!