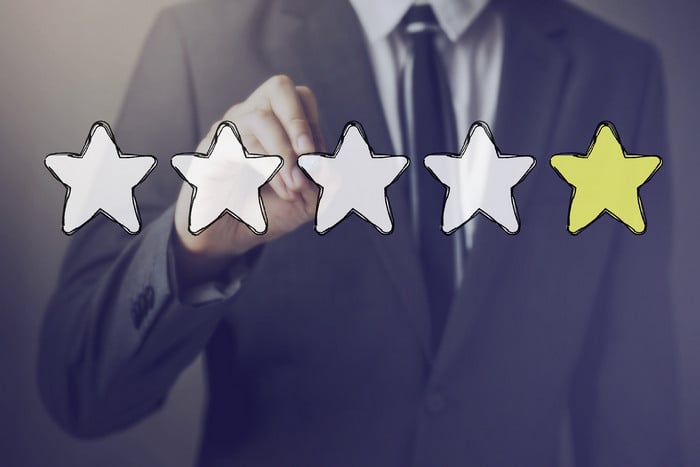 The public's trust in business is in a period of steep decline. However, business is not the only casualty in this modern era of skepticism and distrust.
News headlines and everyday conversations reveal that trust in government, media, science, religion, law enforcement, and the judicial process are all dwindling as well. In fact, the 2018 Edelman Trust Index report declares,
"In a year marked by turbulence at home and abroad, trust in institutions in the United States crashed, posting the steepest, most dramatic general population decline the Trust Barometer has ever measured."
It goes on to say that the cumulative effect of this distrust has negatively affected the American brand domestically and abroad.
Trust in American-based businesses has fallen 5% in the last year alone, adding to a disturbing downward trend that has left US businesses lagging behind their competition in other developed countries. This 5-point drop was the largest decline of any country surveyed globally.
The Edelman Trust Barometer is careful to point out that while business is not the only loser on the battleground of public opinion, it is a substantial piece of the puzzle. With a 37-point aggregate drop in trust across all major US institutions, some industry sectors have fallen more rapidly than others. Technology and education top the list of trusted sectors, while financial services and consumer packaged goods found themselves at the bottom of the trust index.
Reversing the downward spiral of public trust in business requires a thorough understanding of what re-establishes trust and how modern brands can embrace credibility in their strategic planning.
Overcoming Public Distrust
Declining trust in business does not have to be a permanent trend. Individual organizations and American business as whole can rebuild public trust using these four actionable strategies:
While trust in business sectors and even individual brands has plummeted, research shows that trust in CEOs, executive boards, and subject matter experts has remained steady. The study asserts, "In business as in media, the institution is being held to a higher standard than the people within it." This perception applies not only to management, but also individual contributors. In fact, technical experts and academic experts lead the way with 63% and 61% confidence rates, respectively.
The Edelman Trust Index showed similar sentiment, reporting
"This past year saw CEO credibility rise sharply by seven points to 44 percent after a number of high-profile business leaders voiced their positions on the issues of the day. Nearly two-thirds of respondents say they want CEOs to take the lead on policy change… This show of faith comes with new expectations; building trust is now the No. 1 job for CEOs."
Organizations can capitalize on this trend by establishing authority through their leadership and oversight boards. Using senior-level executives, founders, and trustees as brand spokespeople to re-establish credibility is a shrewd strategy for breaking the cycle of distrust.
However, genuine trust requires more than providing CEOs with talking points. It demands a commitment to utilizing credible personas across all levels to further business objectives while altering the broader landscape of consumer perception.
Providing sub-par offerings leaves consumers feeling undervalued and even deceived, which is an insurmountable barrier to building and maintaining trust. Organizations that provide disappointing products and services will always lose public trust, which is why the simplest way to build trust is to sell quality offerings and stand behind them. A recent study revealed that 52% of Americans trust companies much more and 27% trust companies somewhat more if they provide quality products and services.
However, providing high-quality products is just the starting point for rebuilding trust. Organizations must then stand behind their offerings by providing support and value at every stage of the customer journey. Relationship building that starts with quality products and services provides the foundation for unshakeable trust. Utilizing generous return policies and guarantees proves to consumers that an organization is committed to their ongoing satisfaction.
The Edelman Trust Barometer explains,
"Business is now expected to be an agent of change. The employer is the new safe house in global governance, with 72 percent of respondents saying that they trust their own company."
Organizations can utilize this internal trust to drive external trust as well.
By using employees as brand advocates and spokespeople, organizations can win public trust in a way that is organic. Letting employees act as beacons of trust is a grass-roots approach that can pave the way to broader consumer trust with minimal investment requirements.
This same study revealed that 64% of Americans believe that organizations can simultaneously increase profits and improve social and economic conditions for others. However, for this symbiosis to occur organizations must be share internal mission statements and values with consumers to be held accountable. This transparency is crucial for developing widespread trust.
Connect with the Community
Tuning into the needs of the local community and pledging to give back is another key strategy for building trust. Research from 2015 reveals that 54% of respondents trust a company significantly more and 28% trust a company slightly more if it makes an earnest effort to help society. Consumers that are more engaged in their communities have even higher expectations for organizations, making community outreach a top priority for modern companies in all industries. However, this is not a new concept. Over the last several decades, community involvement has become a more widespread expectation among big businesses.
The difference is that modern businesses are now feeling the weight of consumers' expectations to connect in more meaningful ways. Instead of simply giving back a percentage of revenue, consumers are looking for organizations to volunteer time and other resources to build community and genuinely improve people's lives first-hand.
Accompanying philanthropic efforts, consumers expect to see organizations promoting internal policies to better employees' standard of living as well. Moreover, consumers are making trust contingent upon organizational efforts to increase diversity and provide career opportunities to protected classes.
Here is a must watch Ted Talk that will have you rethinking trust:
If you have concerns about how your company and team are perceived (trusted), please reach out to me here. We can talk about how your organization will overcome public distrust to build smart revenue. We will leverage your best assets and identify revenue sources to thrive credibly in today's difficult business climate.