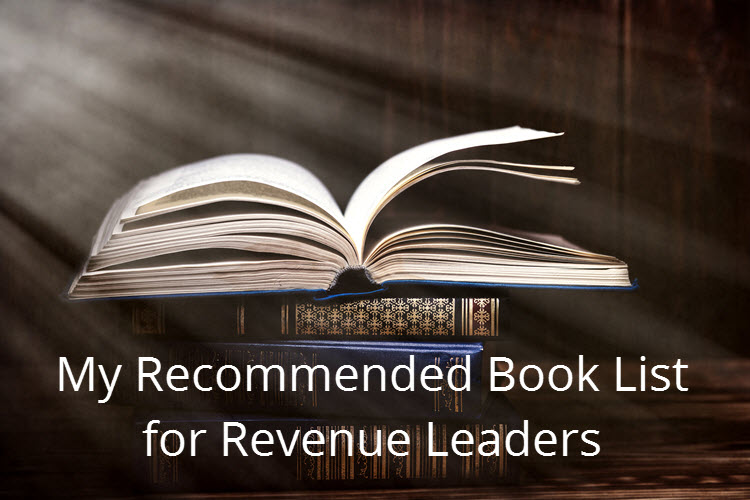 Here is a list of my top recommended books every leader who is responsible for growing revenue should have in their library. This list includes books focused on sales, marketing, leadership and personal development.
The things I want to know are in books; my best friend is the man who'll get me a book I ain't read. - Abraham Lincoln
What is my criteria for adding a book as a "favorite"? Such a book keeps me interested and offers a return on investment for the time. The return on the time invested to read the book might be a new idea or something that improves the business in a significant way. These books have influenced not only my business decisions, they have also offered new opportunities for personal development.
Here is my list of favorite books for leaders focused
on revenue growth: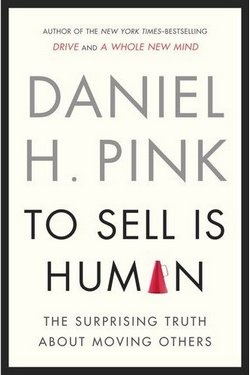 To Sell Is Human offers a fresh look at the art and science of selling.Daniel H. Pink draws on a rich trove of social science for his special insights. He reveals the new ABCs of moving others (it's no longer "Always Be Closing"). He explains why extroverts don't make the best salespeople, and shows how giving people an "off-ramp" for their actions can matter more than actually changing their minds.
Daniel Pink describes the six successors to the elevator pitch, the three rules for understanding another's perspective, the five frames that can make your message clearer and more persuasive, and much more. The result is a perceptive and very practical book. It will change how you not only approach business, it will also change how you see the world and transform what you do at work, school, and at home.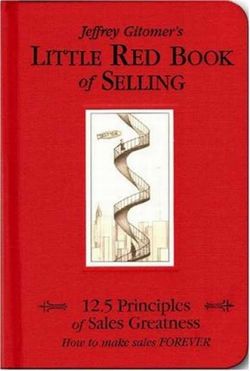 If salespeople are worried about how to sell, Jeffrey Gitomer believes they are missing out on the more important aspect of sales: why people buy. This, he says, is "all that matters," and this book aims to demystify buying principles for salespeople. From the red cloth cover to the small trim size to the amusing cartoons on almost every page, this is an appealing book. Gitomer is enthusiastic about sales, and though some of his mantras are unconventional, he is consistently straightforward and realistic. Each chapter includes a mini table of contents, pull quotes and takeaway sound bites, examples of typical whines from salespeople.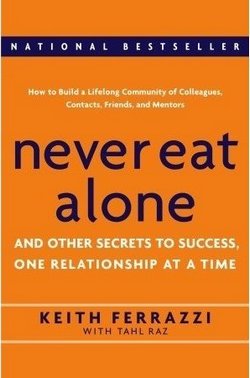 Do you want to get ahead in life? Climb the ladder to personal success? The secret, master networker Keith Ferrazzi claims, is in reaching out to other people. As Ferrazzi discovered early in life, what distinguishes highly successful people from everyone else is the way they use the power of relationships-so that everyone wins. In Never Eat Alone, Ferrazzi lays out the specific steps-and inner mindset-he uses to reach out to connect with the thousands of colleagues, friends, and associates on his Rolodex, people he has helped and who have helped him.
Ferrazzi outlines the timeless strategies shared by the world's most connected individuals, from Katherine Graham to Bill Clinton, Vernon Jordan to the Dalai Lama.
Chock full of specific advice on handling rejection, getting past gatekeepers and more, Never Eat Alone is destined to take its place as an inspirational classic.
The New Strategic Selling - Robert B. Miller, Tad Tuleja, Stephen E. Heiman, J.W. Marriott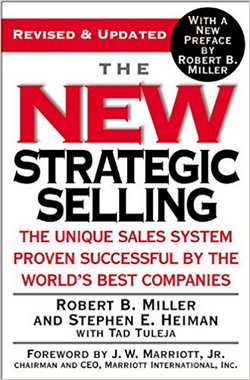 The New Strategic Selling: The Unique Sales System Proven Successful by the World's Best Companies. If you are a sales professional or manager interested in helping your sales team to excel, this is the book to get you started! It includes step by step instructions, how to build trust, how to get the customer to help you understand their needs and then to help you close the deal.
It is very detailed and filled with examples. The book is perfect for helping salespeople who tend to go to one person at within a client company and not expand to consider more opportunities in the account to learn about others who can influence decisions.
This book is written much like a textbook with practical workshops at the end of each chapter.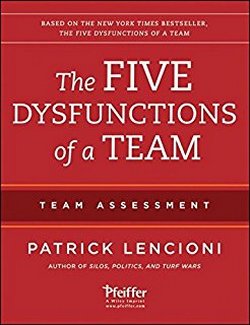 In The Five Dysfunctions of a Team Patrick Lencioni offers a leadership fable that is as enthralling and instructive, He turns his keen intellect and storytelling power to the fascinating, complex world of teams.
Writing in a parable style, Patrick Lencioni begins by telling the fable of a woman who, as CEO of a struggling Silicon Valley firm, took control of a dysfunctional executive committee and helped its members succeed as a team.
After the story, Lencioni offers explicit instructions for overcoming the tendencies of human behavior that he says corrupt teams (absence of trust, fear of conflict, lack of commitment, avoidance of accountability and inattention to results). Succinct yet sympathetic, this guide is an excellent resource for those struggling with the inherent difficulties of leading a group.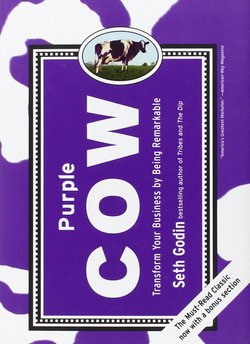 The checklist of P's (Pricing, Promotion, Publicity) that marketers have used for decades to get their product noticed aren't working anymore. There is an exceptionally important P that has to be added to the list. It's Purple Cow. After you've seen one, or two, or 10 cows... they are boring. A Purple Cow... now that's something special, it is remarkable.
'Purple Cow' describes something phenomenal, counter intuitive, exciting and unbelievable. Buyers come face to face every day with a lot of boring stuff (brown cows) - but they won't forget a 'Purple Cow'. It is not a marketing function you can stick on your product or service. Purple Cow is inherent. It's built right in, or it's not there.
This book challenges traditional viewpoints and paradigms and is a must read.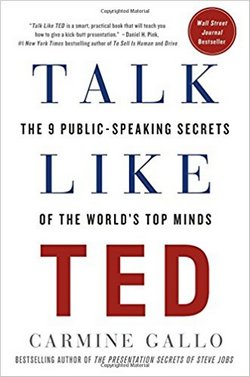 Carmine Gallo's Wall Street Journal Bestseller Talk Like TED will give anyone who is insecure about their public speaking abilities the necessary tools to communicate their ideas that matter most, the skill to win over hearts and minds, and the confidence to deliver the talk of their lives. This book is remarkable on many levels. Don't take my word for it. What others have said:
"Talk like TED is a smart, practical book that will teach you how to give a kick-butt presentation. This book is ultimately about discovering what moves you and then creating the means of moving others with your vision." – Daniel H. Pink, author of TO SELL IS HUMAN and DRIVE
"The premise of this book, that TED talks provide great examples and lessons, is a magnificent insight. Then Carmine's execution of this premise is even better. This book will make you a much better speaker." – Guy Kawasaki, former chief evangelist of Apple and author of APE: Author, Publisher, Entrepreneur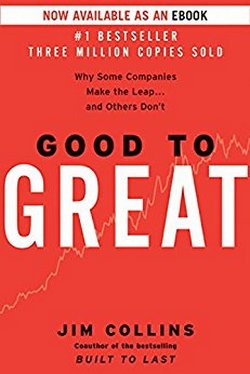 Over five years, Jim Collins and his research team analyzed the histories of 28 companies, discovering why some companies make the leap and others don't.
Their findings include:
Level 5 Leadership: A surprising style, required for greatness
The Hedgehog Concept: Finding your three circles, to transcend the curse of competence
A Culture of Discipline: The alchemy of great results
Technology Accelerators: How good-to-great companies think differently about technology
The Flywheel and the Doom Loop: Why those who do frequent restructuring fail to make the leap
This is a must read for any leader who wants to take their team to a new level of productivity. It is difficult to go from good to great when no one else has done or achieved what you are trying to do. This book provides simple principles which can act as a road map to help you and your team understand what the primary focus should be.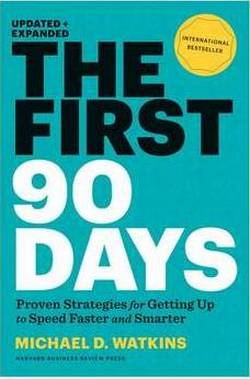 In The First 90 Days, Watkins outlines proven strategies that will dramatically shorten the time it takes to reach what he calls the "break even point" when your organization needs you as much as you need the job. It includes a substantial new preface by the author on the new definition of a career as a series of transitions; and notes the growing need for effective and repeatable skills for moving through these changes. You will also find updated statistics and new tools make this book more reader-friendly and useful than ever.
This book is a practical guide to help any leader transition into a new job, position, and organization within the first 90 days (which is a very critical time frame that is referred to as "hitting the ground running"). At the end of each chapter, there is a checklist to help you learn and apply important lessons, and tailor them to your own transition plan.
---
You may prefer to use a Kindle or listen to them as a audiobook. I highly recomend the audiobook option if your schedule is tight and find it difficult to carve out time to read. Audible.com is my first choice.
These books offer timeless wisdom. Some are like roadmaps while others are toolkits. They have been instrumental in helping me achieve more and go bigger.
The right book at the right moment can tilt the playing field and give you a crucial advantage. - MICHAEL HYATT