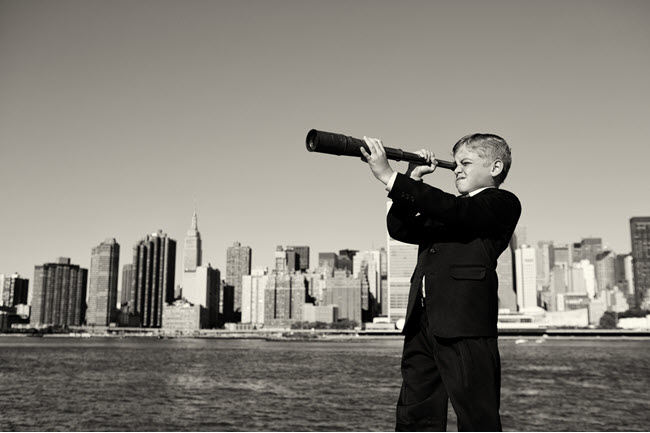 Profitable revenue is the lifeblood of any organization. As such, many business owners correlate revenue with success, presuming that companies making money are, indeed, successful. However, revenue does not necessarily equate to success. While profitability, sustainable growth, and significant revenue can be components of success, true success is achieved when long-term goals are met.
The first foundational question in the Revenue Development Action Plan is "What does success look like for your organization?" This question precedes 27 more that help business owners, founders, and CEOs evaluate what is working within their organizations and what needs to be modified. Visualizing success helps identify competitive advantages, strengthen value propositions, locate gaps in existing plans and processes, recognize barriers to success, find operational areas for improvement, and seize opportunities in the market.
Identifying what success looks like is a crucial first step. As the saying goes, "If you don't care where you're going, any road will get you there," which is why this question must be answered before creating a company mission statement, revenue strategy, unique value proposition, sales process, marketing strategy, and customer satisfaction strategy.
Many entrepreneurs find this concept difficult to embrace because they are accustomed to making decisions on-the-fly and adapting to rapidly changing conditions. Sometimes they are fundamentally planning-averse and resistant to change because previous endeavors have succeeded without planning. While this type of "seat of the pants" leadership can succeed, it only does so by luck as a result of favorable market conditions, which means that in less advantageous circumstances it can fail just as easily. However long-term planning positions the company for success even amid the unpredictability of the market.
However, understanding the benefits of success planning does little to prepare an organization for taking steps to develop a plan for success. Business leaders are beset with questions. What should success look like? What needs to happen for it to be achieved? How will it be measured? When can it be expected?
A Formula for Success Planning
A formal success plan is comprised of three components: an overarching goal, firm metrics, and an organizational plan for achieving desired success. These elements work together to create an effective success matrix.
End Goal
Companies poised for success need both short-term and long-term goals. Goals across a shorter planning horizon use milestones and performance metrics to motivate employees. Furthermore, short-term goals measure incremental improvements in the right direction. Long-term goals aim to influence major decisions by incorporating them into the broader business framework. Working together short-term goals should be milestones along the path to the final success picture.
Quantitative Metrics
Success cannot be measured without the right tools. A success plan informs metric selection, providing key performance indicators (KPIs), establishing benchmarks, and measuring overall progress towards an ultimate goal. Using hard data is an unbiased way to evaluate success compared to past performance and competition within the market.
Roadmap
A jagged red line on a piece of paper is meaningless unless that piece of paper is a map. The map adds contextual information to indicate that the red line is providing directions to navigate from point A to point B via waypoints and around potential complications. Similarly, a roadmap instructs an organization on how to get from its current position to its desired final location.
If a success plan is the where, a roadmap is the how.
The Success Template
Success planning efficacy requires the presence of certain qualifying elements. Using a template ensures an organization does not miss any important criteria to create a success plan that is:
Specific
Success can have many different faces. Industry, region, business formation type, and owner preferences are just a few of the factors that can shape what success should look like for an individual organization. An effective success plan will be unambiguous about how success is defined – painting a detailed picture that ties back to defined metrics.
The specifics included may also entail the reasoning behind the plan. While some business founders and owners may simply want to create a fortune for themselves, others may want to keep it sustainably competitive to pass on to future family generations, or desire to grow the business quickly to sell it.
Relational
The strongest success plans are comparative in nature. Relating success to the industry average or best-in-class competitors provides a measuring stick for what success will mean when it is attained. For instance, a certain YOY revenue growth target number may sound like a success-worthy long-term goal, but if it is below the industry average, the goal will likely fall short of earning the wider-reaching success that owners are expecting. A metric like market share effectually addresses the relational component of success. Including competitive metrics in success planning answers the question, "Successful compared to whom?"
Spatial
Planning for success must include a geographic area to ground the discussion. While this is especially important for brick-and-mortar companies, online businesses, nationwide providers of products/services, and multinational entities must also use a spatial qualifier, otherwise KPIs and success metrics can get fuzzy, and the plan can lose critical specificity. As an example, gaining "25% market share" could mean market share in the metropolitan area, state, region, or nation where the company is based. Without specifying which geographical area is intended, a success plan loses specificity.
Timely
A success plan should enumerate a time horizon to evaluate success. Specifying a 5-year or 10-year time period allows a framework to evaluate how efforts are progressing towards the long-term goal. The assumption, however, when setting a timeframe is that the clock will begin immediately, which means an organization should be prepared to execute on operational and strategic changes imminently.
Industry Considerations
In some cases, defining success for B2B organizations may require further consideration. Typically, these added factors are industry-specific, necessitating additional planning for unfavorable scenarios. These industries are commonly encumbered with commodity, staffing, and materials challenges:
Manufacturing
Low-margin manufacturing operations can be highly influenced by unpredictable commodity and raw material pricing coupled with increasing transportation costs. Subsequently, these organizations usually need success plans that span multiple cost scenarios to keep their long-term strategies relevant.
Professional Services
Specialized staffing poses a unique hurdle for companies that rely on licensed or certified professionals to function. Many careers ebb and flow naturally, leading to the potential of staffing shortages for highly experienced professionals. This challenge affects professional services across the medical industry, trades, legal and financial arenas, as well as more specialized niches.
Technology
Materials cost variations affect the technology industry via components for tech devices, but other expenses can factor heavily into revenue figures. Costs associated with product patents and intellectual property rights, maintaining data security protocols, and retaining legal counsel can fluctuate unexpectedly. The fast-paced nature of the tech industry requires agile methodology and rapid market response to challenges from established and newly emerging competitors. This volatility adds extra difficulty to long-term success planning.
Attaining Success
Once a success plan has been created, the real work begins.
The logical next step is to determine whether the organization is on track to succeed and how to course correct in response if it is not. The company should stop doing anything that is not creating SMART (Sustainable, Measurable, Achievable, Repeatable, on Target) revenue and begin doing more of what is driving desirable revenue. These deviations can be small ongoing changes or major strategic shifts, but they should all work together to align ongoing operations with long-term goals.
Remember, planning for success is an ongoing evaluation, not a singular assessment.