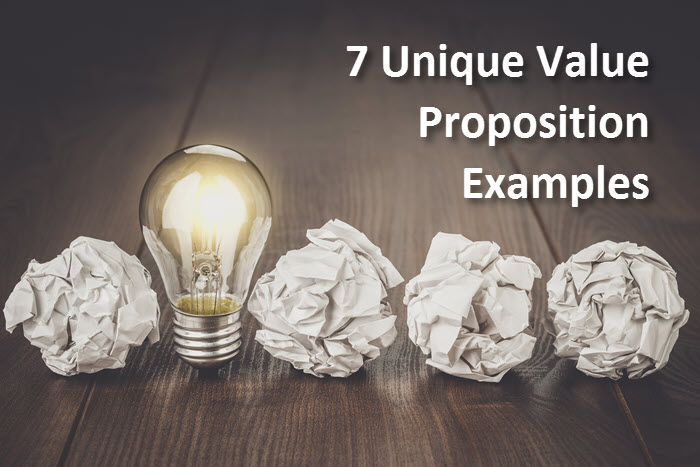 Value propositions are a little like wine – there is a vast difference between good versions and bad versions, but many people cannot discern the nuances that go into crafting the best.
As the name would imply, a value proposition is a statement that conveys the benefit that a product provides to consumers. However, an effective value proposition is more than a statement of value. The best value propositions also:
Make a credible promise to consumers
Solve problems or help attain aspirational goals
Differentiate products from competitors
Provide quantifiable benefits
Persuade consumers to take action (purchase, donate, etc.)
Unfortunately, instead of using this powerful tool to drive profits, many organizations end up with lackluster value propositions or overlook them altogether. Businesses in highly competitive industries are particularly vulnerable to falling flat with their value propositions because they are forced to contend with many competitors for the same audience's limited needs.
Whether your organization is developing a value proposition for the first time or re-branding, consulting industry-leaders is a helpful source of inspiration. Analyzing unique value propositions from some of the nation's top brands will give you a sense of what resonates with consumers across various industries.
LL Bean's return policy (known by insiders as "the guarantee") is legendary, which is why it immediately comes to mind when other organizations tout a commitment to customer satisfaction. For those that are unfamiliar, LL Bean will accept returns at any time for any reason related to product performance or expectations (provided the products were purchased directly from them).
Mac McKeever, LL Bean spokesperson, explained the reasoning behind their approach by saying, "We're the only company I know of that completely empowers the customer to determine what satisfaction means to them. We simply look at our guarantee as an extension of our customer service philosophy and our commitment to offer high-quality merchandise that stand up to the guarantee."
Their value proposition is a promise to create the kind of products people will love forever.
This method of dedication to customer satisfaction is costly, making it an anathema to low-margin organizations seeking to achieve the same results in similar industries. However, LL Bean has been able to leverage this guarantee to build brand confidence, and fuel continued growth.
(Read this interesting account of how LL Bean got started by an avid outdoorsman and reluctant business owner.)
Progressive never claims to be the best, which creates an honesty that consumers appreciate. The title tag for their organic listing reads "Progressive: Ranked One Of The Best Insurance Companies." This earnest truth cuts through the marketing din to resonate with consumers.
Their revolutionary approach to insurance quotes allowing consumers to compare the rates of their top competitors is a risky decision in an exceptionally competitive industry, but one that consumers prefer. It reiterates the idea that they may not always be the best choice for highly price-sensitive consumers, but they are committed to customer satisfaction in a way that their competitors are not. Progressive understands that most consumers will comparison shop for the best rates regardless of whether they give them the tools to do so efficiently, so what they are effectively conveying is that they respect the time and needs of their customers.
Their value proposition is a promise to be honest at all cost.
In recent years, they have taken this approach a step further by giving consumers the freedom to name their own price for insurance. Once a consumer indicates how much he/she is willing to pay, Progressive will do the work to put together coverage options to match that budget. This tool is an extension of the same basic value proposition that promises to be transparent to equip consumers to make informed decisions.
Dollar Shave Club is in a unique position because their domestic target market includes much of the country (since they offer unisex razors for both men and women to use). They revolutionized the shaving industry by making it possible for consumers to get replacement razors delivered directly to their door for less than they would pay at their local store.
Their value proposition is affordability and convenience.
In an industry where manufacturers typically make a consumer's initial investment in their products low with the understanding that they can charge more for replacements afterward, Dollar Shave Club represents a paradigm shift. This unconventional solution to the frustration that affected many consumers is the key to Dollar Shave Club's success.
Unilever understood the value of this new business model, which is why they invested $1B in the purchase of Dollar Shave Club last year.
Over the last decade, social media has increasingly become more visual-based. Pinterest ushered in this shift, paving the way for other popular social media image platforms like Instagram. With an Evernote-like approach to saving and organizing items from around the web, Pinterest set the gold standard for trends in food, home, and family.
While initially attracting a primarily feminine audience, Pinterest has evolved organically over the last seven years to attract both men and women. Earlier this month in an interview with USA Today, Pinterest's CEO Ben Silbermann said, "Every day we are surprised (by) what users think to use Pinterest for. New things that are getting really popular are things like tattoos. We see a lot of enthusiasts, car enthusiasts, woodworking enthusiasts, who are using Pinterest to get ideas for that."
Pinterest has an irresistible aspirational appeal across demographics – allowing users to pin the recipes they hope to make, the home décor they want to own, the hobbies they want to take up, the body modifications they desire to get, and so much more.
Their value proposition is a visual platform that allows consumers to display the best versions of themselves.
With a valuation of $12B, Pinterest continues to lead the competition in the category of "visual discovery."
The premise behind Square is simple – get paid via credit card from anywhere. Square can be utilized across almost any industry and has narrowed the gap between small businesses and their larger competitors. Square has been so widely adopted that most consumers expect to see businesses and organizations offering credit cards as an available form of payment everywhere from farmer's markets and craft shows to school ticket raffles.
Square can be credited with revitalizing local shopping nationwide by making it possible for small retailers, regional service-providers, farms, and sole proprietors to accept today's most common form of payment.
Their value proposition is accessible payment convenience for small businesses that rivals big brands.
In fact, Square even accepts Bitcoin, which has propelled its stock price ahead of expectations.
GoFundMe explicitly states its position as the premier crowdfunding website – offering a user-friendly way for individuals to raise money for themselves and others, as well as worthy causes and charities. While a plethora of other fundraising platforms have entered the market, GoFundMe remains synonymous with crowdsourced donations.
The genius behind their business model is its ability to associate fundraising with human emotion inextricably.
Utilizing the human need to help others, GoFundMe offers a way to for donors to contribute even the most minute donations to compelling stories and causes. By making fundraising social, individuals and organizations can reach additional consumers beyond their contacts to garner support for their causes. GoFundMe also gives context to donations by illustrating how much they contribute to the overall goal, including a self-affirming public nod to individual donors.
Their value proposition is a chance at making the world a better place, one individual at a time.
Currently, the top trending fundraising campaigns on GoFundMe offer the ability to aid in hurricane relief, fire recovery, supporting deceased soldiers' families, promoting young girls' futures, giving back to local community activists, and providing resources for rescue pets. These opportunities provide a way for regular people to be a part of something larger than themselves to influence change and increase positivity.
Appealing to leisure and business travelers who want to experience their destination cities like real locals, Airbnb offers a way to stay in unconventional lodging (often for less than their big brand hotel counterparts). However, Airbnb's value proposition is not economy accommodations. The benefit of using Airbnb is discovering the full richness of travel by being submerged in the local culture and new settings.
Their value proposition is a promise to experience travel in an entirely new way.
Whether consumers are renting waterfront villas, urban lofts, YURTs, mountain retreats, or treehouses, they are guaranteed to have an experience that they simply cannot achieve in a traditional hotel or motel.
While Airbnb was the first large-scale boutique rental marketplace, the vacation rental industry seems to be shifting in this direction. Current indications are pointing to more independent rental agreements in the future, putting Airbnb's value proposition at risk for upcoming competition.
The one element that these value propositions have in common is being firmly entrenched in day-to-day business operations and cross-channel marketing. They are highlighted on homepages, echoed in marketing emails, featured in advertising spots, reiterated in transactional emails, and used by customer-facing personnel in sales discussions to give them the stickiness needed to shape brand perception.
We can help you establish the strategic position that your organization needs. Developing a persuasive value proposition is the first step in securing revenue sources that ensure long-term growth. Looking forward to your contact here >