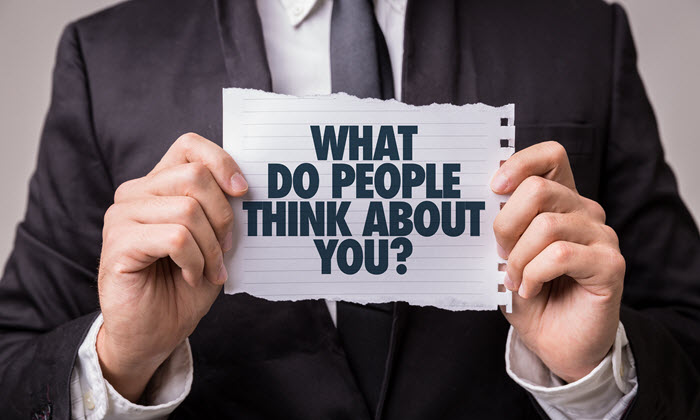 Brand integrity is a measure of how buyers perceive a brand across all its touchpoints. It is the sum of an organization's parts as calculated by the public, and it has a direct correlation with overall brand value.
This brand value translates to revenue numbers, valuations, and almost every other measuring stick that both public and private companies use to demonstrate worth to investors and shareholders.
Today's most beloved and successful organizations have strong brand integrity that was built and nurtured over time. However, even the most admired company can find its brand integrity threatened by negative publicity, especially in the age of social media. In this instance, it is essential to be armed with the knowledge of how to improve brand integrity to rebuild your brand's image.
The first step in protecting or improving brand integrity is understanding your brand's identity. An organization should be capable of clearly articulating its story through everything that it does. This means weaving the narrative of a brand's past, present, and future into what you sell, say, and do.
Once an organization can convey where it has been, what it stands for, and where it is headed, it can work on improving or rebuilding brand integrity through the following areas:
1) Offerings (The WOW factor)
The surest way to improve brand integrity is to strengthen your offerings. Providing the products or services that people cannot help but to love is the best way to bolster confidence and integrity. Making products that last, demonstrate craftsmanship, or solve today's biggest problems is a blueprint for building brand integrity. Similarly, services that give time back, eliminate pain points, or delight consumers by exceeding their expectations form the framework of brand integrity for service-based organizations.
Buyers are willing to overlook shortcomings, but poor product performance or disappointing service is not one of them, which is why it should be a top priority. If you offer rave-worthy products and services they cannot wait to buy again, everything else will follow.
2) Customer Service & Experience
Brand integrity is certainly contingent upon customer service, but perhaps not entirely in the way that you might imagine. Surely, every customer interaction at every touchpoint is an opportunity to affect brand integrity positively or negatively, but even "static" customer service elements like FAQs, blog posts, and knowledgebase articles influence brand integrity. These one-way communications are an extension of the support teams that fuel the most obvious portions of the customer experience. As such, they must be taken seriously when it comes to understanding and evaluating how they affect brand integrity.
Modern omni-channel businesses have an even bigger task when it comes to managing their customer service efforts. They are required to align brand objectives and tactics across in-store messaging and staff as well as online resources and remote employee teams.
Optimal brand integrity can only occur if there is a seamless brand experience across these platforms.
3) Policies (It's About Culture)
Organizations have policies for everything from volume discounts to returns, but they are often overlooked when discussing brand integrity. This can be a critical error because they are so crucial to the customer experience in both the B2C and B2B spaces.
Some of history's most successful companies are the ones that have policies aimed at satisfying customers at all cost. The success secret here is that satisfaction does not have a price when it results in brand loyalty and advocacy. Companies like LL Bean understand this, which is why they will honor a return on any merchandise at any time without a receipt if a customer is dissatisfied for any reason. LL Bean knows that while it might cost them in merchandise to have a return policy this flexible, they more than make up for it in repeat business from satisfied customers. Furthermore, it results in the kind of brand integrity that demonstrates that they will always stand behind their products.
Creating the kind of policies that your customers would extend to themselves if they had the opportunity to do so is a shrewd way to improve brand integrity. Clearly communicating when policies change and managing those changes with fairness and compassion is also essential.
Having the human understanding to know when to break policy for a special circumstance is another way to improve brand integrity one customer at a time. There is nothing more endearing to a buyer than feeling cared for by a business, which is why this is such a vital amendment to the concept above of setting and abiding by company policies.
4) Reputation (Own it!)
An organization's reputation is a reflection of its past – it must build its reputation one day at a time. When customers experience issues or problems, they should be addressed with transparency and honesty. An earnest apology may be enough to quell the storm of public opinion, but it must also be accompanied by a promise to right the wrong. The key to strong reputation management for the sake of brand integrity is owning the past and committing to the future.
5) Purpose (Why it's Important)
A Harvard Business School professor once said, "Customers don't care about a ¼ inch drill, they care about a ¼ inch hole." With this, he reminded his students that people want more than a product – they want a solution.
Today people have enough options that they can be more discerning with their purchases than ever before. They remain solution-oriented, but today they ask, "So what?" or "Why should I care?" and they expect a powerful answer in response. They want to support organizations that have a purpose or a cause that aligns with their own ideals.
Organizing your company around a purpose is certainly a valuable way to unite employees and initiatives, but it is also a key to building true brand integrity. When your organization stands for more than generating revenue, its story becomes powerful and compelling to consumers.
Remember, your brand integrity does not need to be under attack before you begin to prioritize these five essentials. In fact, the organizations that devote the time and budget to bolster their offerings and customer service, clarify their policies and purpose, and manage their reputations have a far easier road ahead of them when they do encounter a PR crisis. Do not lose sight of that at your next team meeting or planning session.
If you are having difficult identifying what is missing or overcoming the barriers, please contact me here.