Outsourcing of various functions is not a new topic; it has been a trend for 20 years or more. It really started with the idea of sticking to a company's 'core competencies' and outsourcing (or just getting rid of) things outside core competencies. What I'm talking about here is true outsourcing, not just making employees contractors to try and avoid payroll taxes and HR compliance issues.
Any function can be outsourced. I've heard of virtual companies that have only one employee, and that employee is the CEO and owner of the business. In the case I'm thinking about, the owner had outsourced product design, manufacturing, distribution, marketing, sales and accounting. I guess the ultimate step would be to find a company that offered outsourced CEO services and outsource that too.
Because of what I do, most of my experience with outsourcing is with the accounting and financial functions. Within the accounting/finance area, I have experience with the outsourcing of these functions:
Payroll
Tax Filings
Invoicing/Accounts Receivable/Collections
Accounts Payable
General Ledger through Financial Statements
For Payroll, my feeling is that this function should always be outsourced. The payroll services are so good and so inexpensive that it never makes sense to do this yourself, even if you only have one employee.
With income tax preparation and filing, almost all businesses use an outside expert, and I think that's wise. For excise and other business tax filings, there seems to be no consensus, and I don't have strong feelings either way.
For the other accounting functions, I have mixed feelings and have had mixed experiences. One of the advantages may be to save money or, at least, to make the amount more predictable. I'm unconvinced this is a way to save money.
In terms of management of the accounting function, outsourcing certainly relieves one of this responsibility. This is especially important in small companies that might employ a single bookkeeper or accountant, thus having this mission-critical function dependent on one person. Outsourcing provides redundancy and systems. Of course, one must still manage the vendor.
A negative I have experienced with outsourcing is poor access to information. I like to be able to go down the hall and talk to the person in charge of accounting. Or, in some cases, I will have direct access to the accounting system. Then, if I have a question, I can drill-down to the transaction level and figure out what happened.
My other negative experience with outside accounting services is that they often treat accounting as a commodity service. The chart of accounts isn't set up in a manner to provide meaningful reporting. It takes a lot of experience to know how to do this, but it makes all the difference to management, and me, in terms of important information to aid in managing the business. The financial statements, when prepared without this expertise, provide information of little value.
You've probably guessed that I prefer to have the accounting function in-house rather than outsourced. The exception to this is payroll and income tax filings. But I also understand that judging the competency of accounting staff is often beyond the expertise of a business owner. I'm often asked to make this judgement and happy to do so.
The other thing that is important here is that hiring an employee is usually a commitment to 40 hours per week in the function. Often, especially for C-level executives, a 40 hour per week person can't be justified. This is why contract CFOs, COOs, Chief Marketing Officers and any other C-suite executives are often filled with an experienced contractor until the company becomes much bigger. That's what I do, of course, and there are professionals doing this on a contract basis in virtually all functional areas.
---
About the Author: David Lightfoot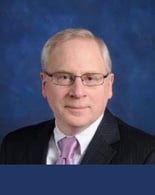 With many years of experience teaching and facilitating workshops for Becker CPA and CMA Reviews, David believes that cash is the most important issue for all businesses. His focus is on cash for the short- term, profitability for the mid-term and increasing the value of the business in the long-term.
David has over 30 years of accounting, finance and operational experience. Most of the last 25 years David has served as Controller, Chief Financial Officer or Vice President of Finance for small and medium-sized businesses. He also has operations experience and has worked as a CEO, giving him a broad business perspective.
Reach David at - 206-660-6190 - david@lightfootcfo.com - www.lightfootcfo.com