It has been almost four years since Tom Skerritt spoke at The Executive Network of Seattle, but his stories and wisdom continues to ring in my head.
He told us inspiring stories of his commitment to improving the lives of up and coming generations by providing them the basic communication tools and language skills that our faster-than-the-speed-of-a-tweet society is overlooking.

Here's one story that struck me as a good lesson for leaders for every generation:

While filming M*A*S*H, Tom found himself in the canteen with the director, Bob Altman.

They were getting coffee and Bob was talking to Tom about how the scene just wasn't going together the way he'd like it.

They were tossing ideas around when Charlie, "the coffee guy" spoke up and said; "Oh, you mean the Last Supper scene?"

Bob looked up and said, "Thank you!", and that famous scene came to life on the screen.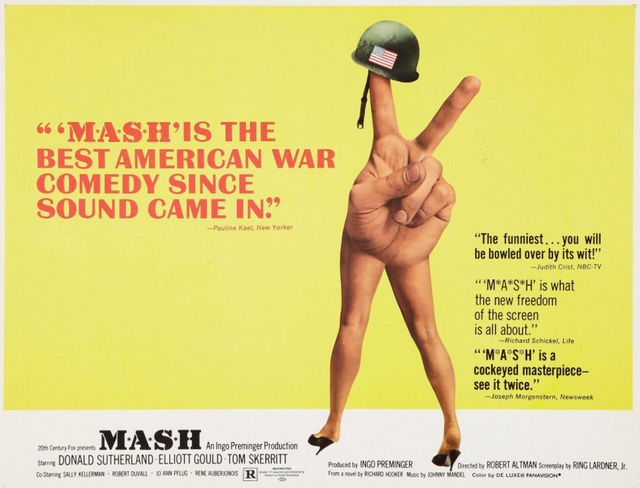 This was not the end of the story. Everyone who works on an Altman film is passionate and committed to successfully complete the movie. Here is one reason…
When they were done shooting the scene, Bob Altman brought Charlie "the coffee guy" onto the set.

In front of the cast and crew he gave Charlie credit for the idea, "This is the guy responsible for the Last Supper scene."
Bob Altman valued everyone's contribution which inspired people to pursue their passion.
In a nutshell, here is the lesson Tom Skerritt shared:
"Give credit openly, freely and in abundance."
By following Tom Skerritt's advice, you will inspire everyone in your organization to achieve great things. You never know where the next great idea will come from or from who.
In the new world of media, there are more ways to give credit, show appreciate and celebrate success than ever. Here are ways you can shine the light on the success of your staff:
Animoto
Make a short video with Animoto.com. It is as simple as uploading photos, selecting music and clicking "Publish". Animoto takes care of the rest. The good news is that you can now create Animoto videos right from your smartphone. Take photos, upload to Animoto, select music and click "Publish". Share the video via a link on social media, YouTube or at the next team meeting.
Here is an Animoto video showing you how to use Animoto.
(Free; iOS) - Globoforce - there is an app for that.


Mobile is a complete app for employee recognition from Globoforce Ltd. In real time, the app lets you nominate colleagues for awards, approve pending nominations, receive awards, redeem awards, view and congratulate colleagues for the recognition they've received via a social newsfeed and more, all in a safe and secure environment. Globoforce Mobile is available to download at
Apple's App Store
.
Here is a story from Jet Blue that tells their story about their employee recognition strategy and giving credit:
If Globoforce and Tom Skerritt got together, I would expect to see new fun innovation. And now, with a new mindset, habits, and tools, you are ready to take the next step to keeping your staff motivated and inspired.