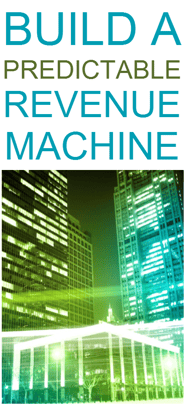 Build a Predictable Revenue Machine
Professional Development Program
Every business has a sales process – the steps you go through to make a sale. While documenting a sales process is a foundational piece of building your Predictable Revenue Machine, there is much more to consider.
To help you achieve the best success, Resultist Consulting presents:
Build a Predictable Revenue Machine


Synopsis:
Learn how to build a steady stream of sales using her proven three-part system. Your business has sales but do you have an established sales process? Can it be duplicated to facilitate growth? The old saying is "Nothing happens until somebody sells something."

Learn how to build predictable sales
to improve your profits and cash flow.

Understand your sales funnel
stages and definitions

Create your predictable
revenue machine


Workshop Presentation Goals:
Forecast predictable revenue month after month with a:

SALES PROCESS
- Key Considerations

SALES FUNNEL
- Essential Elements

SALES FORECAST
- Accurate and Precise