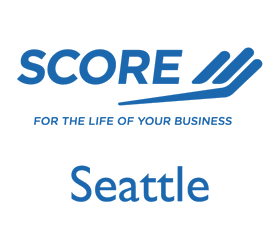 On February 23rd, many attended a SCORE class: "Starting and Growing a Consulting Business" at Greater Seattle SCORE in Seattle, led by John Martinka. I was honored to be a panelist along with Dave Shapiro.
John Martinka, of Partner On-Call Network, has 20 years of business experience supported by a master's Degree in finance and Economics from Marquette University. John has the knowledge and real-life experience which gains client confidence and delivers measurable results. John has owned three businesses, led a company turnaround and analyzed hundreds of acquisition candidates for scores of clients.
My fellow panelist, Dave Shapiro is the CEO and Group Leader for his Seattle based business, Excell Puget Sound. Excell provides an exclusive community of CEOs and executives who are dedicated to each others continued success. A bit like boot camp with fun thrown in. Practical, hands-on learning, in a community with core accountability in its DNA, is central to the foundation Excell provides. our Members are dedicated to their own excellence and willing to include peers in their growth process, while they stretch themselves and others.
Those who attended the SCORE class learned how to turn their professional expertise into a profitable consulting business. The class covered how to work smart, get clients to come to you, generate business through word of mouth referrals and get paid what you're worth.
Topics Covered:
The Who, What, Where, When, Why and How of consulting
9 sales tips: Why people don't hire you and how to get them to hire you on your terms
15 marketing strategies that pull clients to you
Role plays and hot-seats to improve your performance
7 ways to achieve work-life balance —have a business and a life
3 keys to proposals that work
10-time management to increase your efficiency
Providing value that accelerates getting hired
How to setup a consulting business
Fees – why you charge too little and how to get more
Being on John's panel is always an enjoyable experience – it's a good opportunity for panelists to contribute the community and there are always very insightful questions. February's class was no exception. The questions covered a broad array of topics and everyone was engaged.
I was impressed with the professional approach of everyone taking the class, both from a business perspective, as well as being passionate about improving the condition of their clients. My biggest takeaway from the panel is that we all, consultants and non-consultants alike, need to continuously refine the focus and messaging of our work to ensure success.
Are you interested in becoming a SCORE volunteer?
Click here to learn more about becoming a volunteer >