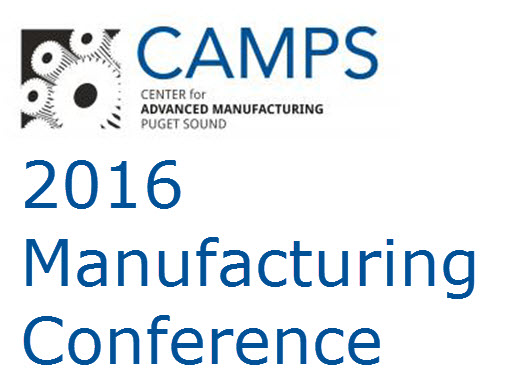 This week, please join me at a CAMPS special event for small & mid-sized manufacturing companies and the professionals who support them. This conference is the industry's premiere education & networking event for small & mid-sized manufacturers & the professionals supporting them.
You will learn how high profile companies are creating an innovation culture, leading communication technology solutions, and engaging and executing "intelligent operations" from these business leaders. You can see old friends, make new ones and network with the Puget Sound's business leaders & support professionals.
CAMPS Manufacturing Conference 2016
Innovation and Looking to the Future
Leveraging Your Full Organization and Supply Chain
---
When:
Thursday
June 9, 2016
8:00 AM to 7:00 PM
Where:
Emerald Downs
2300 Emerald Downs Drive
Auburn, WA 98001
---
Speaking at this year's conference: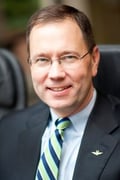 Brad Tilden,
President & CEO of Alaska Airlines
Alaska Airlines is one of the United States most successful airlines and a major driver is the culture of innovation.
Brad will share the Alaska Airlines approach to how they have created an "innovation culture" that has carried all the way through the organization, resulting in an industry leading customer service model.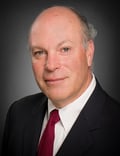 Brian Stading,
President of CenturyLink's Northwest Region
In a rapidly emerging business, the need for "leading edge" communication tools and processes means the difference in success or failure. CenturyLink provides communications, hosting, cloud and IT services company enabling customers to transform their businesses through innovative technology solutions.

Colin Masson,
Director, Manufacturing Industry Solutions, Microsoft Cloud & Enterprise Group
Today's business environment is shifting from the traditional model of simply manufacturing and selling products. Supply chains are now global in nature, customers have more options where to get products, and they need their suppliers to be true business partners.
---
CAMPS has a reputation for highly productive & informative conferences that provide an opportunity for staying current on manufacturing industry trends. CAMPS conferences have proven to be a cost-effective platform for industry networking. In addition to the speakers are optional breakout sessions:
BREAKOUT SESSIONS
Technology and Cybersecurity in Manufacturing
Kip Boyle, CyberRisk Opportunities
Your Best Staffing Strategy is a Great Employee Retention Program
Lucas Mack (4th Avenue Media) and
Rick Amero (Madden Industrial Craftsmen)
Financing Your Automation and Automating Your Finances
Key Bank - Erin Whipple - AP Consultant and
Ryan Flores - Equipment Finance Officer
Strategies for Selecting and Transitioning to a
New Enterprise Resource Planning System
Dan Kocer, Kocer Consulting and Engineering
What Do The Next Generation Facility Technologies Look Like?
SVN (Sperry Van Ness) - David Wilk and
Chad Gleason and SAP -Tom Anderson
Making Revenue Soar
Michael Pearce, Focused On Revenue
While attending the conference,
I will also be appreciating the sponsors supporting the event:
Gold Sponsors - QUAL-FAB, Qualitel, GlobalTech Plastics, WIT, and Red Dot
Luncheon Keynote Sponsor - City of Kent
Breakfast Keynote Sponsor - Berntson Porter
Reception Sponsor - Equinox Business Law Group
Breakout Sessions Sponsor - Key Bank
Media Sponsor - 4th Avenue Media
---
Pricing:
Member - $195
Non Member - $295
---
If you are planning on attending, please let me know. It would be great to meet you there!