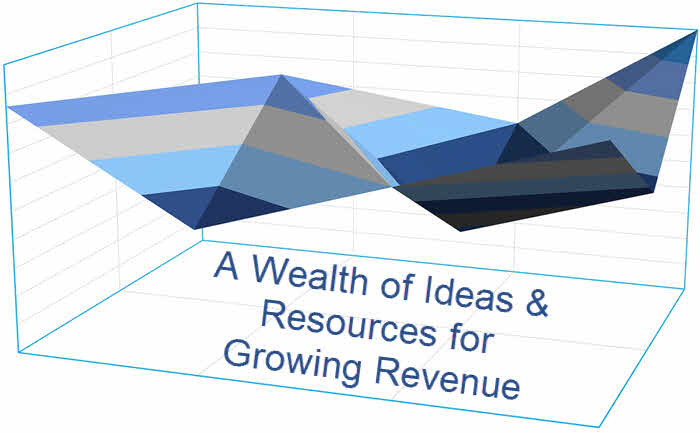 Typically, a person taking on the chief revenue officer role has a minimum of at least five years of direct sales experience. This personal experience is important as it lays a foundation to lead a sales force with success. With growing revenue top of mind, the CRO considers how to tackle each one of their responsibilities. Unfortunately, there are often knowledge gaps as technology, culture and the marketplace quickly advances.
I have drilled deeper into the responsibilities of a Chief Revenue Officer to offer you resources to overcome barriers and leap forward to grow revenue:


1) Create a standardized outreach for current and future clients and coordinate its implementation across sales channels, client management, and marketing and communications
Resources:
2) Develop growth strategies with the executive team and board of directors
Resources:
3) Create accountability within the company by developing appropriate metrics and coordinating compensation and promotions with these metrics
Resources:
4) Prospect and close relationships with key target clients
Resources:
5) Monitor the revenue pipeline and leads, adjusting as necessary to create sustainable growth
Resources:
6) Establish both short-term results and long-term strategy, including revenue forecasting
Resources:
7) Monitor the strategies and process across the revenue cycle from customer acquisition to engagement to success
Resources:
8) Fill management gaps by building and training individuals and teams in Sales and Account Management
Resources:
9) Develop and implement robust sales management processes – pipeline, account planning, and proposals
Resources:
10) Drive a "lean startup" style environment of constant experimentation, innovation and learning
Resources:

11) Leverage customer research (quantity and quality) to provide strategic leadership for brand architecture and positioning
Resources:
---
The resources above reference the responsibilities of a Chief Revenue Officer. While there is not one job description that fits every company, all companies will find great value in them.
If you are interested in the extensive description of a Chief Revenue Officer, you can get the free eBook here. I am happy to say that It has proven to be a great resource to executives around the world.
These resources serve up ideas and opportunities, but you may need answers more specifically related to your company, team, and mission. I am happy to have a conversation to share what has worked for others and what to avoid. Since I work hands-on in the trenches, I am very aware of the barriers, threats, and opportunities. Please contact me here.